Seamless Integration
Enhance your call center and contact center performance with seamless integration to your existing call center architecture.
What is Seamless Integration? 
Seamless feature connection for enhanced call center and contact center performance.

The OpenQuestion plug-in optimizes your contact center's efficiency by ensuring compatibility with all commonly used Contact Center platforms with no change to existing architecture.

Extend your existing tech stack confidently with leading platforms:

- Microsoft
- Genesys
- Avaya
- Nice
- Five9
- Amazon
- Google
- Cisco

And others for both on-premises and cloud-based contact centers.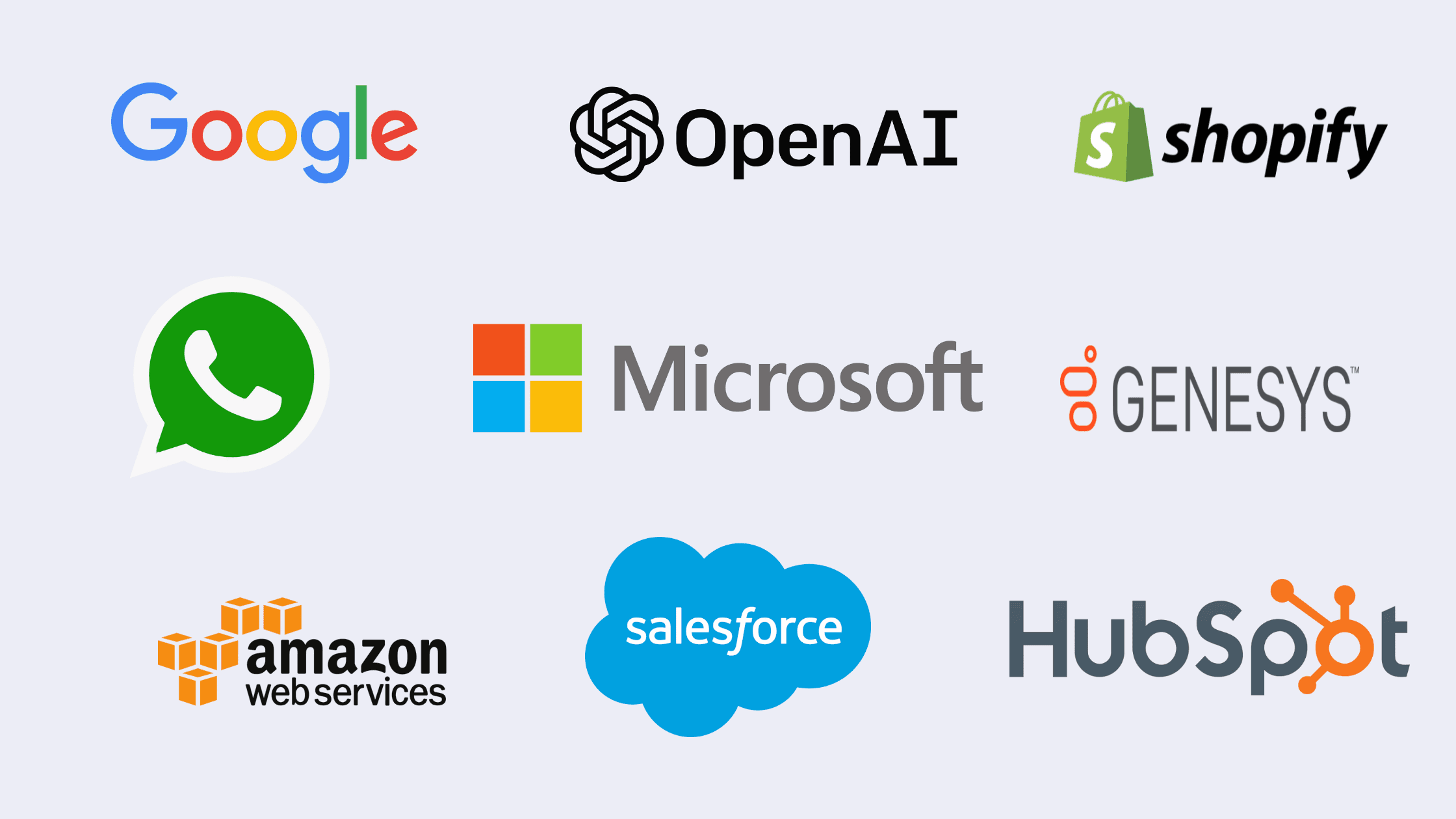 Native Integration: Streamlined Connection 
Native integration is a popular way to connect OpenQuestion with your Contact Center platform.

Ideal for platforms that support outbound RESTful API connectivity, session management, speech recognition, and speech synthesis services.

With native integration, OpenQuestion's RESTful API responds to requests from the Contact Center platform, directing the dialogue and providing call direction instructions. 
SIP Integration: Flexible Compatibility 
For situations with preferred or limited Contact Center platform options, OpenQuestion also supports SIP integration. A voice gateway connects to the Contact Center platform via SIP, managing the sessions and ASR/TTS services.

OpenQuestion responds to requests from the voice gateway, steering the dialogue and providing call direction instructions back to the Contact Center platform via the gateway. 
Build and Configure Your Integrations 
Use Teneo Studio to build and configure your own outbound integration or data requests with the native Integration Manager. The integration building blocks are automatically available to Business users, allowing for simple 'drag and drop' functionality in Teneo Studio.

Access docs pages for backend connectors, channels, SDK, and other features to expand your solutions, all open source and available on GitHub. 
Experience the Seamless Integration Advantage 
Embrace seamless integration and enhanced performance with OpenQuestion's, your key to a future-proof and versatile contact center.

Save your customers' valuable time with callback functionality that can be easily integrated with your existing systems or configured with OpenQuestion.