Your Complete VX HANDBOOK
How to Make a Success Of Your CX With VX
A great Customer Experience includes the Voice Experience.
This e-book covers the future of Conversational IVR and how an improved Voice Experience (VX) can help contact centers save up to 8% of Call Volume Cost annually.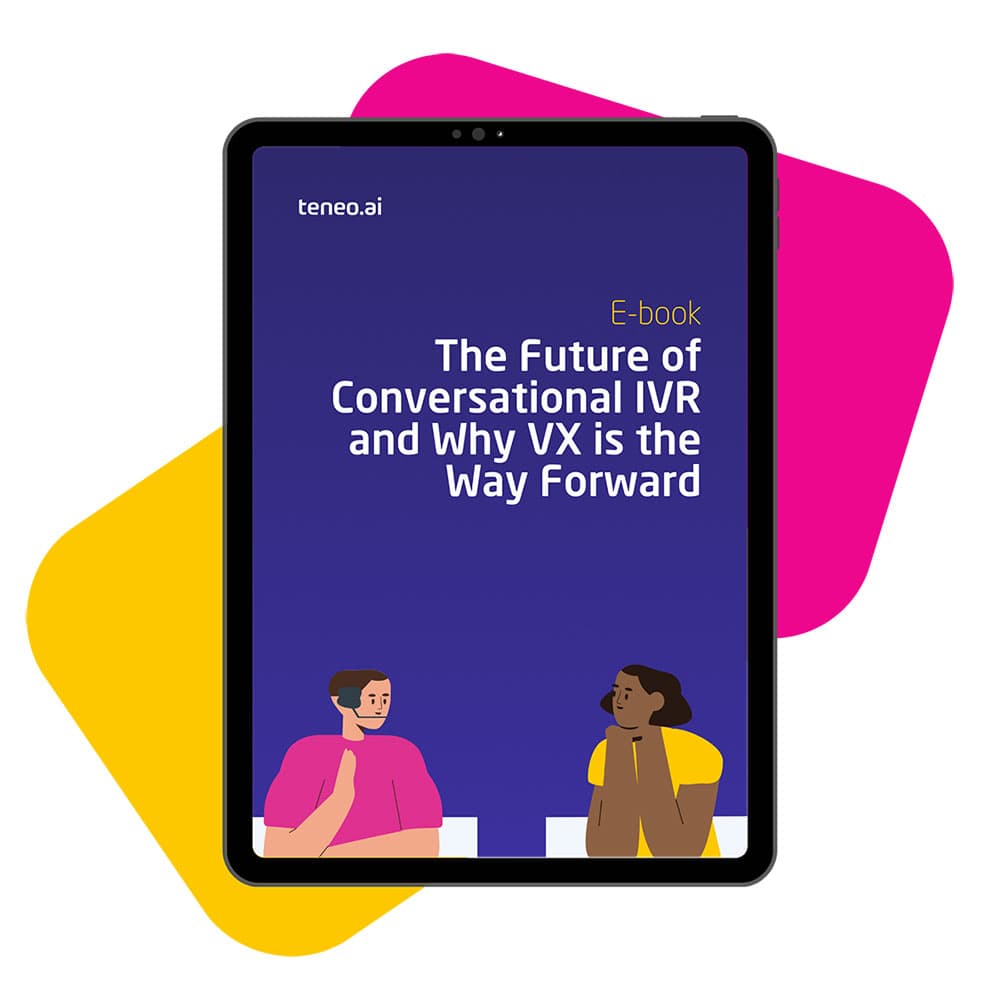 Download this E-book
Fill out the form below to get this e-book delivered immediately to your mailbox.
What Is Covered
in This E-book?
In this handbook, we explore the benefits of Conversational IVR and why Voice Experience (VX) is the way forward for companies striving to provide the best Customer Experience (CX) possible. We will also talk about the challenges of traditional IVR systems and how technology with open questions has emerged as the solution to these issues. 
We will also look into trends and developments in the coming years and how the best User Experience (UX) drive the highest customer satisfaction.  
The rise of self-service solutions and the decline of traditional IVR systems with press 1, 2 & 3. The importance of the Voice Experience (VX) in customer service.
Chapter 2: Traditional IVR Problems
The frustration of keypad navigation for customers and call center reps, the limited assistance provided by traditional IVR systems and the compromised position of call center reps. 
The emergence of conversational IVR technology 
The benefits of using open-ended questions and natural language processing 
The reduction of frustration and improvement of customer experience 
Chapter 4: The Path to Upskilling a Traditional IVR
The transformation from an IVR to open questions 
Key features to consider when upskilling your IVR 
Case Study – ROI model with annual savings of 8% of annual call volume cost  
The future of conversational IVR and the importance of VX 
User Experience and the future of interfaces 
The impact on CX and revenue for your business 
The Power of OpenQuestion
We help high-growth companies like Telefonica, HelloFresh, Skoda and Swisscom find new opportunities through AI conversations.

Interested to learn what we can do for your business?