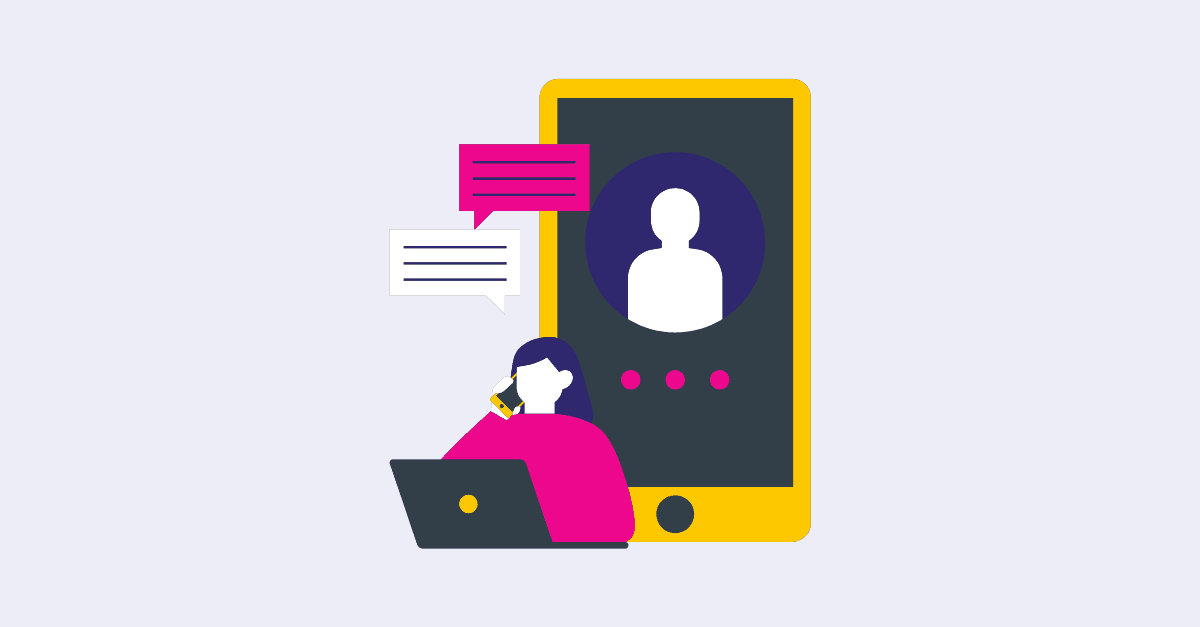 Why the Telephone Experience Matters More Than Ever
As companies look to cut costs in their call centers, self-service solutions have been on the rise.
Interactive Voice Response (IVR) systems were once seen as a necessary evil in the customer service world, but they often lead to frustration for both customers and call center reps. IVRs seemed to be on their way out with the rise of new digital interfaces.
Alan Cooper—who brought user research to the software world back in 1992—once wrote:
"Our most effective tool is profoundly simple: Develop a precise description of our user and what he wishes to accomplish."
This thinking was adopted by Golden Krishna, a UX-guru and famous author of the best seller book 'The best interface is no interface'.
In his book, he explains that instead of creating great experiences we tried to solve problems with drop-down menus as an interface.
This is the problem with IVR.
It's not designed to be adapted by me or you, it's an old interface we are forced into. Why are we still using technology that impact us negatively? That doesn't make us smile.
So, what is the best experience for humans when it comes to customer service? Customers hate the keypad navigation system, and it shows in the metrics. The Telephone Experience (TX) is the first, most vital point of contact for customers, and improving it can have a significant impact on overall customer experience (CX).
One of the main problems with keypad navigation in IVR systems is that the experience has already been predetermined. Customers are forced to navigate a pre-determined path, and call center reps are limited in how they can assist customers.
According to a survey by CCW, 75% of customers find IVR frustrating. This puts call center reps in a compromised position and can lead to frustration and a poor customer experience.
Krishna's argument is that UX design should be measured by the amount of happiness it brings to the customers. For many customer service situations, that tool is the telephone. While screens and apps have their place, they are not always the best solution.
In recent years, conversational IVR technology has emerged as a solution to some of the problems associated with traditional IVRs.
But in many cases, the integration and effort to continuously enhance such implementations has led to a situation where users are still forced to listen to predetermined menus and to use predetermined keywords.
OpenQuestion is the new Conversational IVR technology that provides customers with a more welcoming and natural experience, that puts a smile on our faces. It's as simple as that.  
It's already delivering millions of positive smiling faces per month in companies such as Telefonica, Swisscom, and Medtronic. In fact, at Swisscom the tNPS improved by 18 points when OpenQuestion was deployed.
With OpenQuestion, customers are greeted with an open-ended question, such as "How may I assist you?" or "What can I help you with today?"
They can then respond in their own words, and the system uses the latest natural language processing (NLP) technologies in OpenAI (the model behind ChatGPT) and Azure Cognitive Services to understand why the customer is calling and route them to the appropriate department or provide them with the information they need.
OpenQuestion reduces frustration and makes us happy by solving our problems and understanding our needs. It's satisfying because you don't have to worry about navigating a confusing menu or pressing the wrong button.
In summary, the new IVR is no IVR.
As companies strive to provide the best customer experience possible, they should be looking to improve the Telephone Experience. By focusing on the first, most vital point of contact, companies can drive better overall CX, increase revenue (according to Forrester by 5-10%) and ensure they are using the best tool for the job.
As Krishna suggests, the best interface is no interface – unless it's the right one for the job.
With conversational IVR technology such as OpenQuestion, customers enjoy a more welcoming and natural experience, resulting in reduced frustration and improved overall customer satisfaction.