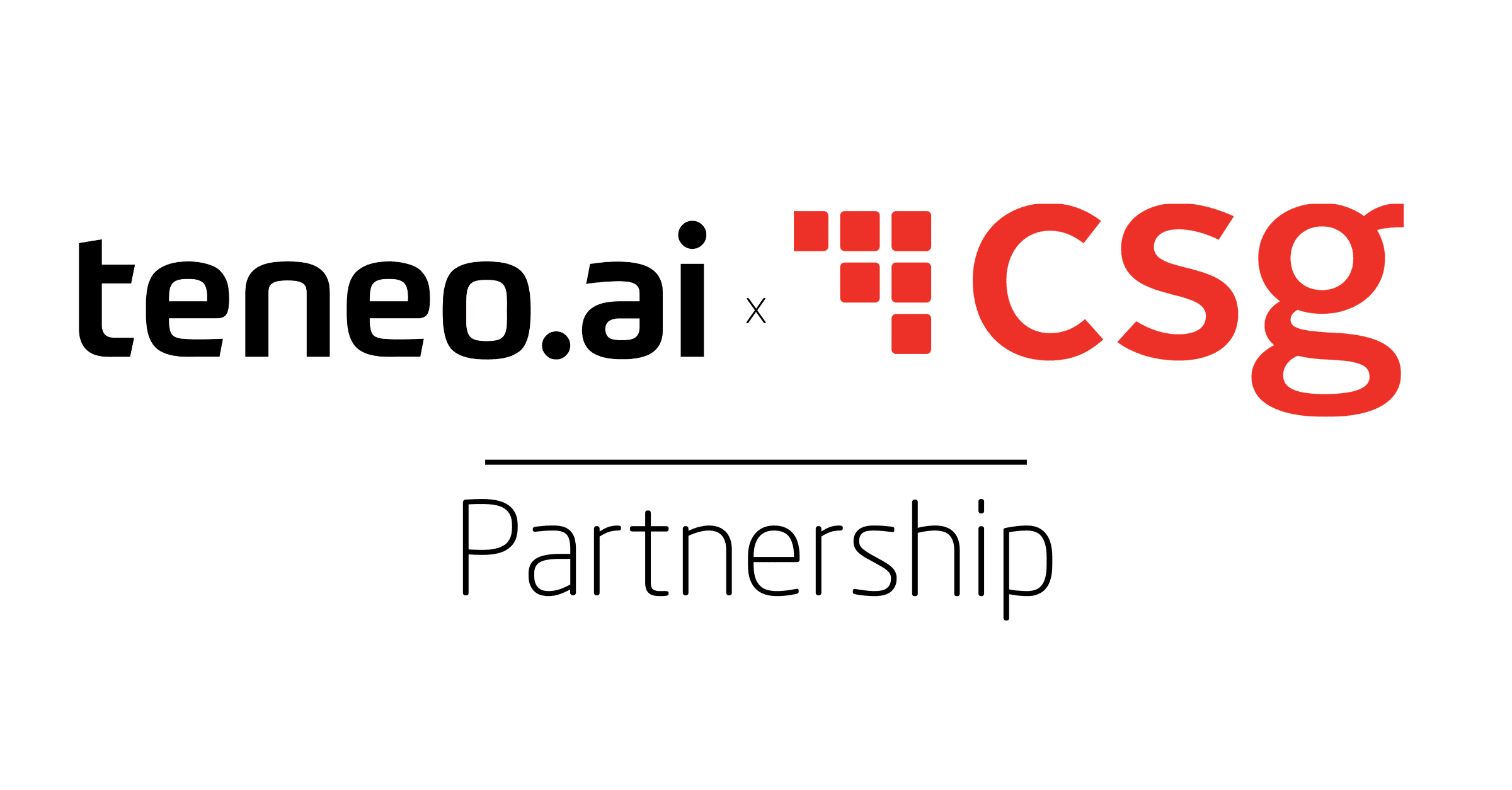 Artificial Solutions the leading specialist in enterprise-strength conversational AI, announced today that it is working with CSG® (NASDAQ: CSGS) to deliver a differentiated customer experience through conversational applications by enabling companies to rapidly develop, deploy and analyze conversational applications.
Operating across more than 120 countries worldwide, CSG manages billions of critical customer interactions annually, and its award-winning suite of software and services allow companies across dozens of industries to tackle their biggest business challenges and thrive in an ever-changing marketplace.
CSG has teamed with Artificial Solutions to deliver conversational AI and provide companies with the ability to communicate internally and externally through applications that provide human-like natural language via voice offering a host of benefits, including:
Reduced costs: Conversational AI helps decrease the burden on customer care agents and the level of interactions needed.
Proactive customer engagement: Once implemented, the application identifies trends unique to the business using it and delivers actionable data to enable proactive communications with customers.
Increased resolution rate: The application gives the customer the ability to have a conversation across multiple platforms (SMS, voice, IVR, smart home devices), reducing the need to be passed to multiple customer care agents and departments.
Consistent and compliant guidance to customers: The application also provides consistent and compliant guidance to customers for multiple scenarios, which is critical in many regulated industries such as Finance, HealthCare, and Insurance – whether via an agent or a voice call.
"CSG conversational AI, integrated with our market-leading array of customer engagement channels, provides a comprehensive solution for enterprises looking to digitally transform their customer interactions," said Dave Bukovinsky, executive director, product management, CSG.
"By quickly resolving issues through a predictive conversational approach, CSG Conversational AI will help increase customer satisfaction and improve perception to help companies deliver a differentiated customer experience with a measurable return on investment.  We look forward to our continued work with Teneo as we bring this dynamic solution to the marketplace."
Together with Artificial Solutions, CSG will enable its customers to benefit from:
Conversational interfaces built in more than 86 languages, running over any service or device.
Predictive abilities that can understand the voice of the customer and learn their true intent.
Advanced integration capabilities that improve the user experience by incorporating relevant knowledge from external data sources (front and back office) to construct answers.
Real-time analytics to personalize the conversation, optimize the system automatically and deliver actionable data insight back to the business, while compliantly capturing the voice of the customer.
Hybrid natural language understanding and contextual awareness that fosters multi-intent understanding, implicit personalization capabilities and tailored individual responses.
"We're delighted to team up with CSG to help deliver conversational AI applications that will transform digital customer interactions."
Per Ottosson, CEO of Artificial Solutions.
"CSG's experience in solving complex business challenges and delivering value through their innovative use of technology makes them the perfect partner to bring conversational AI to the marketplace."